It takes two to tango but at least three to make tango, and possibly four to create a rich enough sound space for tango to flourish. Quarteto Sol Tango manage that beautifully.
Their new release "Sin palabras" has only been out since early January, and I have already included a few tracks from the album in my 2019 sets. It's magical.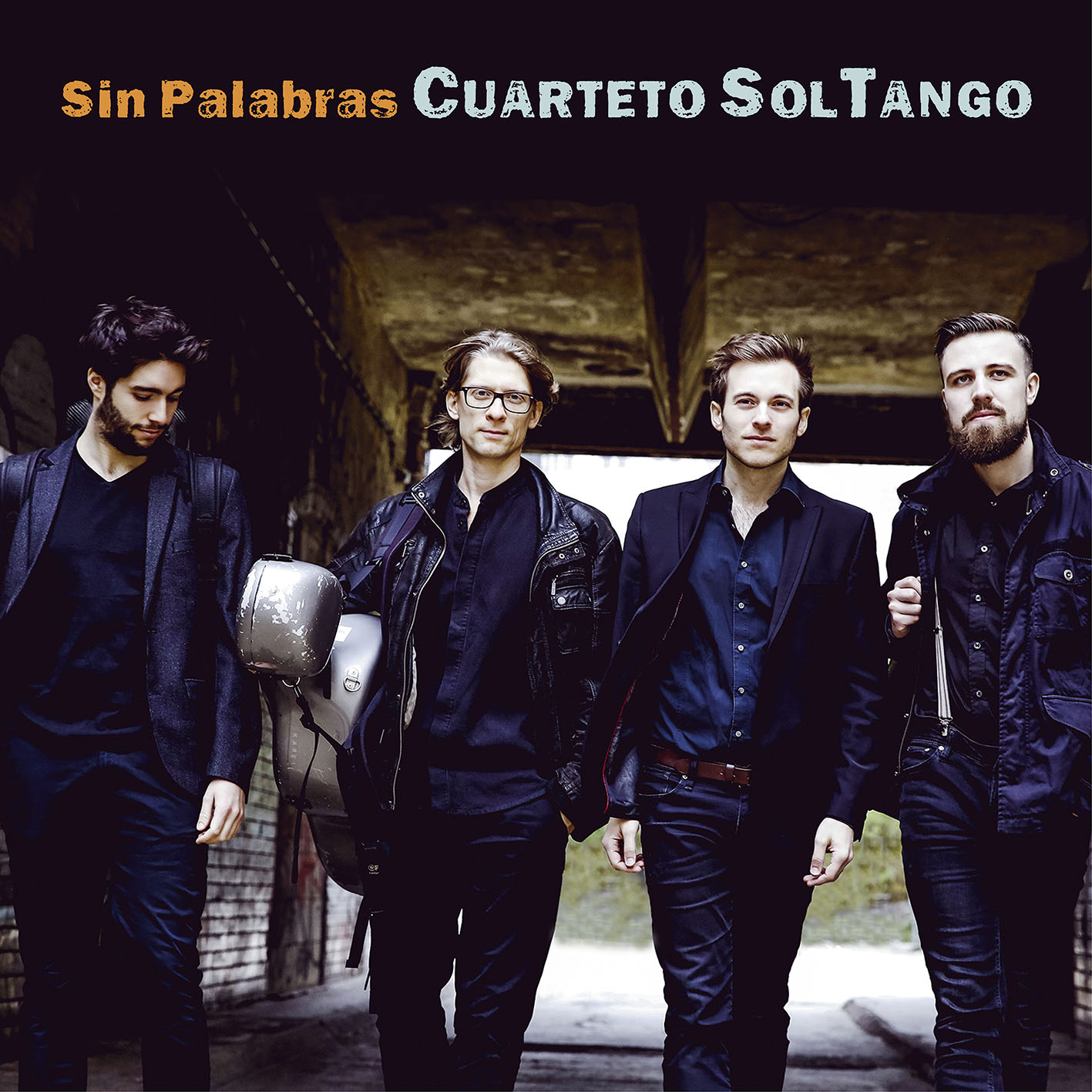 The music is packaged into six tandas of three, with one mixed milonga tanda, one mixed vals tanda, and four tango tandas in the arrangements of grand masters Troilo, Pugliese, Demare, and Salgán.
The album opens with instrumental covers of heart-wrenching Troilo arrangements of Sin palabras, Yo te bendigo, and María. The quartett has to do without a singer, and they don't need one. Each plays a distinct role in the masterfully woven polyphony, and they only ever meet in unisons to underscore a point.
The presence of cello in the lineup gives the band a distinct sound that makes mixing with a different ensemble a challenge.
And mix we must since the tango tandas have only three songs each. When I first played them, I chose not to mix bands and instead put one of the "Troilo-style" pieces into the Demare tanda thusly:
Alhucema
María <-- alien!
Igual que un bandoneón
No te apures, cara blanca
I think it only worked because by the time No te apures, cara blanca began squeezing people's hearts, they already forgot the slightly mis-matching second song.
The Demare arrangements are the absolute best what the album offers. Peak lyricism while being respectful to the original. Yes, they bested the old master in his own game.
Just like Cuarteto Tanguero that I reviewed earlier, these guys are so professional they could easily fall into the "concert music" trap were it not for their dedication to play for dancers.
I'm not pretending to read their minds; I'm simply judging the effects of their music on my body.
The only part of the album that I suspect is less suitable for dancing is the closing Salgán tanda. Admittedly, I think so because Salgán's own orchestra seems to me to be unusable on the dance floor. His music sounds disconnected from the feet, too self-absorbed and complex for the sake of being complex.
The milonga tandas mixes arrangements of Láurenz, Demare, and D'Arienzo while being surprisingly cohesive:
La vida es una milonga
Carnavalito | Quebradeño
Estampa de varón
The tempos are nearing the danger zone, 110+ BPM by my count, and the dancer has to shorten his steps considerably. There are no unwanted surprises, however: the songs flow in their original arrangements and provide sufficient rhythmical guidance.
The vals tanda, on the other hand, does not mesh that well, although individually all three songs have merit. We have here: Una triste verdad, arr. Francini-Pontier, Ilusión marina, arr. Pugliese, and Violetas, arr. Alessio. Starting at 63 BPM, we end up with the impossibly fast 82 BPM in Violetas.
Don't take me wrong, the music is beautiful. And I love Violetas to the death; esp. in their canonical version with Castillo. On a typical milonga night, I'd just be afraid to play a song this fast.
As for the Pugliese tanda, we find here three iconic pieces that the quartett made their own:
Pastoral
Raza criolla | El taita
El refrain
Their rendition of El refrain comes closest to what I associate with the Pugliese sound, with its heavy beats and sharp accents that come a millisecond later than you'd expect.
The other depart from the tradition in that they attenuate Pugliese's signature beats and instead choose to flow in a more melodic fashion. The difference is stark when compared to, for instance, the way Tango Bardo feasts on Pugliese's De Floreo. I find it refreshing.
In summary, this is a top-notch album that proves tango is alive and well in Europe and you don't need to have the Argentine passport to create danceable tango music in the 21st century. Well done!
What do you think? Sound off in the comments!
Read some more