2020 has not been conductive to making new tango recordings, and so it happens that the Cachivaches appear here again after a while, because they did, in fact, release a new album in early October - Anti Cuerpos.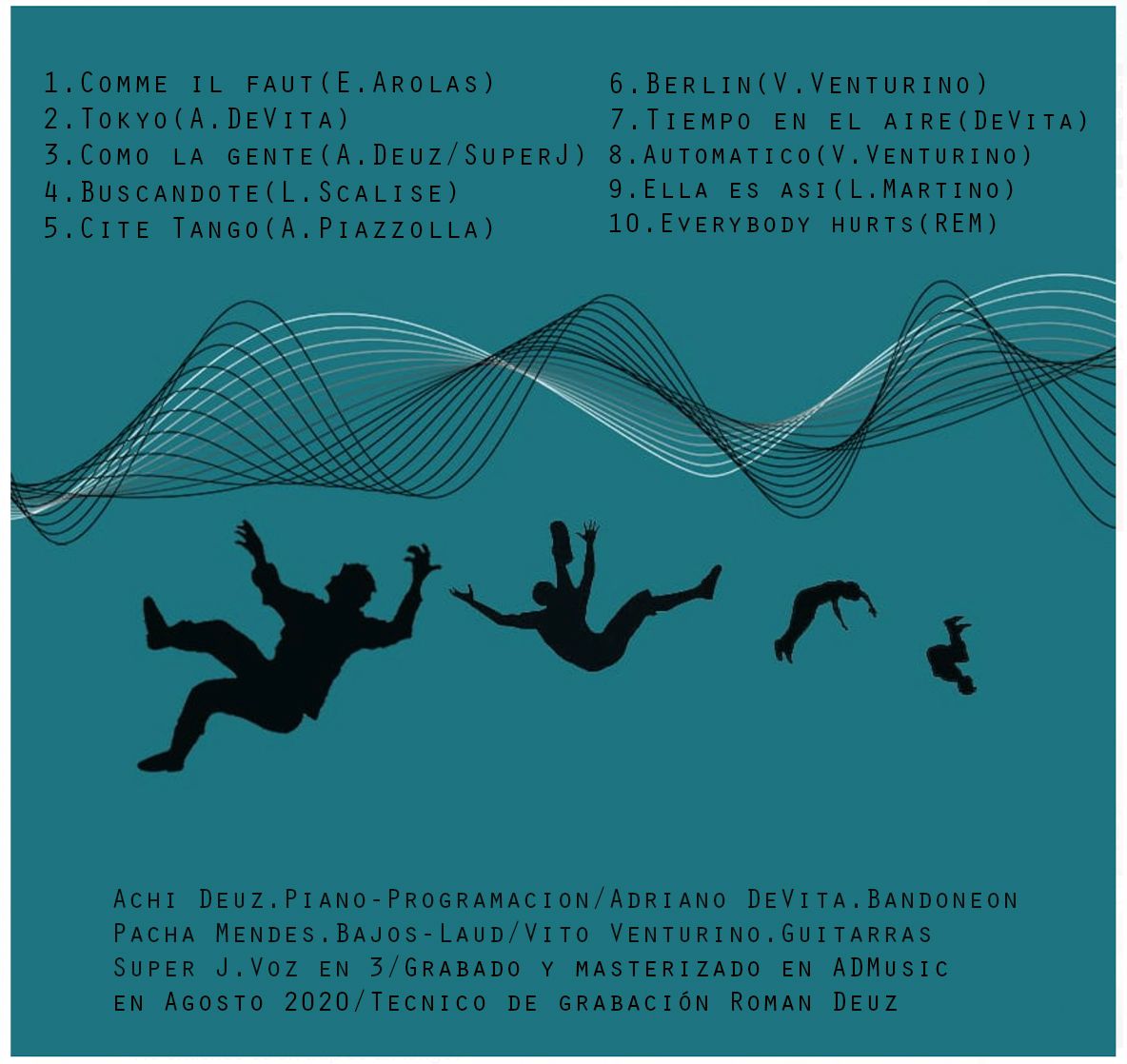 It's reportedly the band's first foray into electronic tango, yet the amount of electricity in the sound is modest. Other than the occasional computer-generated effect, the flow is mostly driven by the bandoneón and sometimes electric guitar. What puts this album squarely into the "neo" box are the omnipresent drums, and I don't know whether they were produced physically or electronically.
Viewed through the prism of the dancing potential, it's not obvious to me that the drumbeats are all that helpful. The band has already had plenty of explosive energy before they hired the drummer (hey, they released an album named Tango Punk!). Now it becomes at times overwhelming.
As a case in point, consider the opening track, which is a cover of either Comparsa criolla or Comme il faut - ironically, I can't decide which one it is (it shows you how out of touch I am these days but I can always blame Corona). The track in the album I purchased on the band's website is titled Comparsa criolla but the streaming services have it as Comme il faut and so it also appears on the booklet above. I listened to multiple versions of both tracks from different orchestras and feel extraordinarily dumb that I can't make this distinction.
Anyways - at 76 BPM it already flows at a super-fast tempo, even faster than the band's previous cover from the album Tango Punk Vol. 1. Kilowatts of power and the drums push it, in my estimation, out of any reasonable set - unless I want to see blood on the dance floor.
Although I can make the opposing argument with the final track, which is a cover of the R.E.M song Everybody hurts. The musical phrasing suggests 33 BPM, which would be impossibly slow. The drumbeats allow for the illusion of a faster 66 BPM beat, which the dancer can use to keep the ronda flowing.
The album has two strong winners that I would like to use in my sets after Corona: a very kitschy and sugary Buscándote, and a playful Ella es así. I have already danced to the latter during a private practice and can confirm it's a perky little milonga that milonga lovers will enjoy, drums notwithstanding.
Buscándote has an ethereal, dreamy character and a very regular flow, albeit slower at approx. 50 BPM. I enjoyed the interplay of instruments - not just the bandoneón but also the guitar and piano take turns in faithfully delivering the melody.
Of the album's original tracks, I enjoyed the pleasant vibes of Berlin. The melody is not particularly catchy but the mood is chill and relaxed. I would use it for a tanda (at an alternative / progressive event) that is to have a calming effect.
Some did not strike me as particularly useful for dancing. Keep in mind I am not completely in the "neo" camp and do not wish to sever the connections with the past. Regardless of when the music was recorded, it is essential to me that I can dance the traditional tango steps to it. And that I am prompted by the music to do so. Some of the tracks here didn't do this for me. I would add Tokyo, Cité tango, Tiempo en el aire, and Automático to this group.
I can't decide about the track Como la gente. It has an excellent forward-moving energy and you can move to it at almost the regular walking speed of 60 BPM. After about 50 seconds comes a longer passage with rapping in Spanish, which I feel is substantial to what this piece wants to deliver and what might also make it borderline - I am not sure what I would dance to it. And this is not a criticism - I simply do not know. But hey - I haven't danced or DJ'ed in months, so take it with a grain of salt.
I recommend that you give this album a listen - it's interesting to witness the evolution of this band, which has always kept dancers in mind. And as always, if you like what you're hearing, support them and purchase the album from their website as I did.
What do you think? Sound off in the comments!
Read some more