I'll be honest: I haven't listened to tango in the past month, hence the dearth of posts since the end of May. The pandemic has taken its toll on my focus and interests. Increasingly I've felt like there was no end in sight, despite the re-openings and very much despite the comeback of milongas in Prague.
A few weeks ago, I semi-publicly contradicted myself and went to an open-air milonga. It felt great and also very inappropriate. I miss my friends too much and am willing to make a bet placing my health in place of chips at outdoor milongas only, for the time being.
Slowly, so slowly, I am coming back to tango. I put some time aside today for a listening session dedicated to a recent release by Tanghetto, Reinventango. It came online at Bandcamp in May but was recorded pre-COVID.
The following summarizes my first impressions.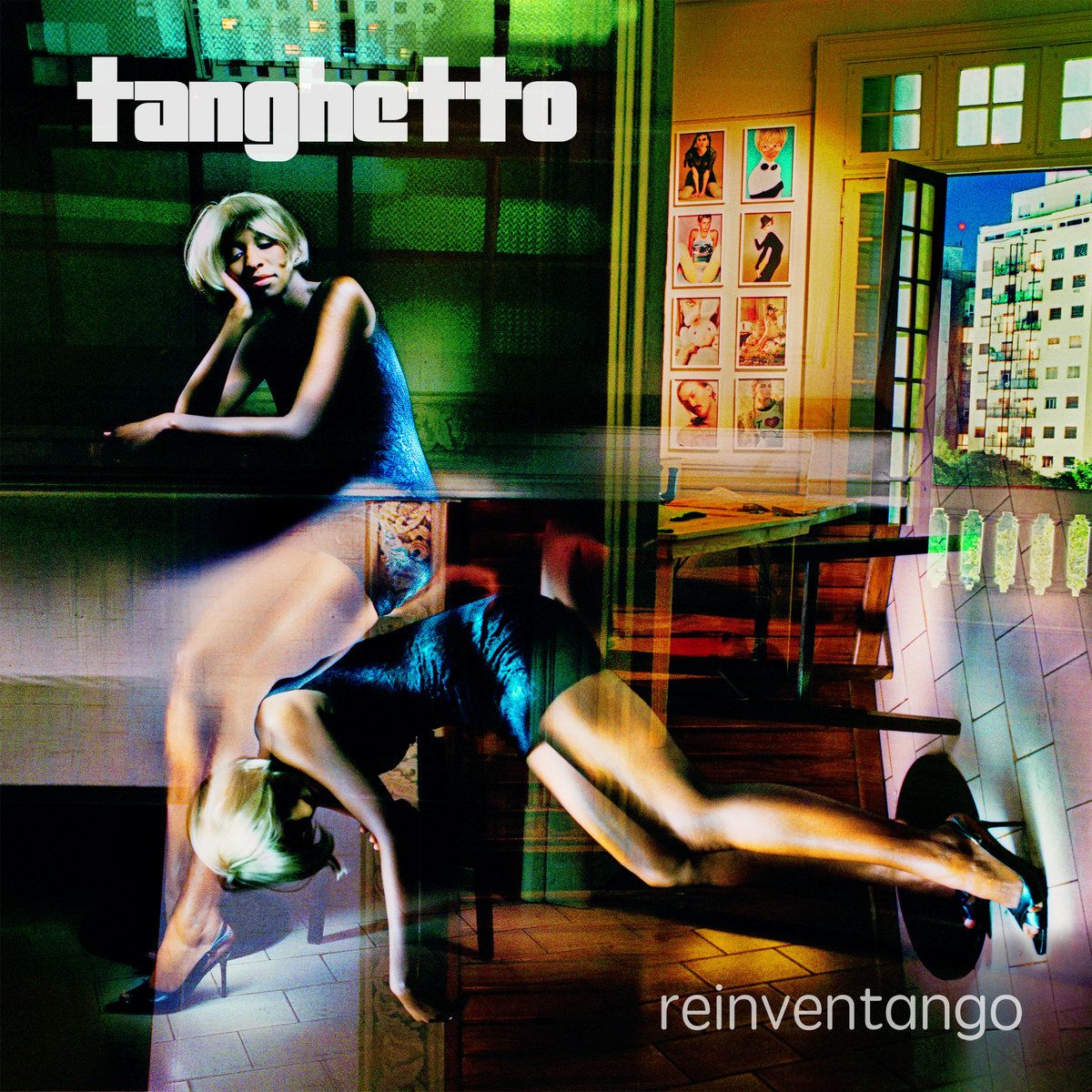 Caveat: I have never been a huge fan of this group, and perhaps I should not even attempt to review their music. This blog is predicated on my love for music I listen to and I avoid writing lukewarm or even negative reviews. Ever since organizing my first cross-over event back in early March, though, I have made a conscious effort to expand the boundaries of my taste. If you feel, then, that this review is lacking enthusiasm or direction, please kindly charge it up to the account of me being a slow and reluctant convert to the nuevo / neo cause.
The summary first: I am unconvinced that the primary audience of this album is the general dancing public, althought not completely opposed to such conclusion. There are a couple of songs that could make me get up, put the glass of wine on the table, and seek a willing partner. The rest feels more like a sound play for the sitting listener.
Candidates for the dance floor:
Nos volveremos a ver - chill piano start, then melodically pleasant flow at around 43 BPM. No urgency, rather making space for a relaxed foot-play with a wider perimeter around the couple.
Transtango - swift walker, regular, melodically interesting, more pronounced dancing appeal.
El chamuyo - almost a milonga tempo, although not clearly milonga in character; melodically acceptable with speed of about 85BPM or half that, depending if you count every beat. After the opening, there's the signature milonga beat carried forward by the double bass and percussions but the melody playst against that, and as a result, this could be either a swift walker or a quasi-milonga at best. PS it has nothing in common with El chamuyo you know from Donato's recording from 1938.
La mano de Dios - a cello starts with an intriguing melody, then the badoneon joins in a fugue-like fashion, followed by the rest of the ensemble. While I appreciate the arrangement, I haven't felt the melody captivating me in a way that would make me want to interpret it with my body. At around 2' minute mark the character changes abruptly, provoking slow, prolonged movements - then the fugue comes back. Swift walker at around 66 BPM.
Abrazo perdido - slow melodic walker, likeable melody, trotting along at approx. 59BPM
The rest: I haven't grown fond of the rest at first listening. Remember, my first instinct is to judge the music by its dancing appeal. Just lending it my ears, I appreciate its thoughtful instrumentation and structure and recognize it's a work of art and mature musicianship.
Then again, tango is for me a whole-body experience. In this regard, this album is an affair of mixed reverbrations, some only touching my ears, others vibrating further along my spinal cord and sometimes bringing my feet to motion.
What do you think? Sound off in the comments!
Read some more