I wrote a while back how I like the non-serious, slightly drunk side of tango - as if danced in a smoky pub. If I ever get a chance to DJ in such environment, I'll play some Tango Esquinas there.
Today, I'm reviewing their newest album, Orchestra Esquinas, from 2018.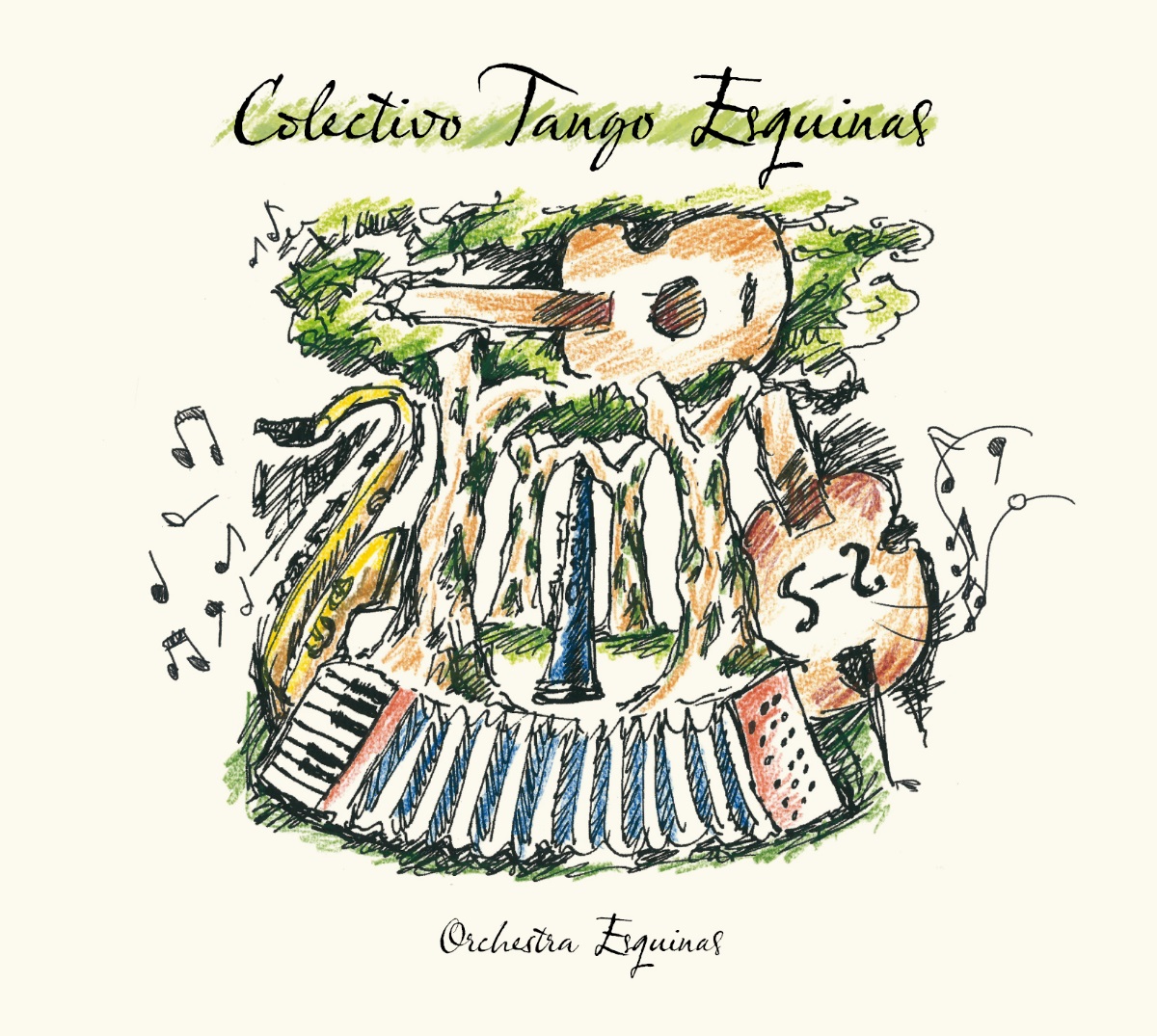 Esquinas are one of the most original ensembles I've had the fortune to come upon, and their originality is heart-felt and not at all ironic or hipster-ish. Even though it might still offend staunch conservatives in our circles.
The reason for their unique sound lies in their selection of instruments. Melody is carried by clarinets and a saxophone, the bandoneón is replaced by the more mundane accordion. There's no piano and no violins; instead, a guitar, mostly relegated to support the beat provided by the double bass.
The group claims they care about the dancers, and I believe them. The tempos are in the comfortable walking-beat zone, very regular and dependable. And their arrangements, as much as they sound unique due to their instrumentation, bring forward the intention of the score.
They play with gusto and yet without any trace of pretense. And when you first hear the clarinets singing, you'll find yourself grinning pretty quickly. It's not a joke but five beautiful, talentful people playing for your dancing enjoyment. And after the tanda, let's drink some good wine and smoke a cigarette!
Of the twelve tracks on the album, only one is not for dancing - the band paid the Piazolla tax, and included a rendering of Oblivion.
Another is borderline - Alfonsiny y el Mar, a non-tango song in a slow 3/4 beat, a background story of which is allegedly the suicide of an Argentine poet Alfonsina Storni. I could imagine dancing to it in a neo-tango setting, perhaps.
The rest is a straight dancefloor set. Included are tangos Felicia, Gallo ciego, Los mareados, Zorro gris, Quiero verte una vez más, and milongas Reliquias porteñas and Milonga sentimental.
Yes, with Quiero verte una vez más it's hard to get over the feeling of blasphemy being committed. It is very, very far from Lomuto's massive lyrical statement, downplaying it with comical detachment.
Depending on how fond you are of the canonical versions, you might nonplussed by their Gallo ciego as well. Personally, I like more masculine, forceful approaches to this tune.
I love their slower milongas and could imagine putting a tango tanda together from just this album. More likely, though, I would mix them with one or more bands that take a similar (relaxed, pub-like) approach to tango to obtain more variety. Alex Kreb's bands come to mind first, and perhaps La Tubatango or Chifladas Tango as well.
Admittedly this is the first album of Esquinas I've heard, and I am going to dive into what they'd recorded prior to it. I can always use new fun songs to lighten up my playlists!
What do you think? Sound off in the comments!
Read some more