Today's music is a first release by a new formation of Pablo Montanelli (piano) and Alfredo Piro (guitar, voice) - Tangótico. They are joined by guest musicians (bandoneón on track 2 and cello on tracks 4-5) as well as (persumably electronic) drums, and so the overall sound is a lot richer than a simple duo could produce.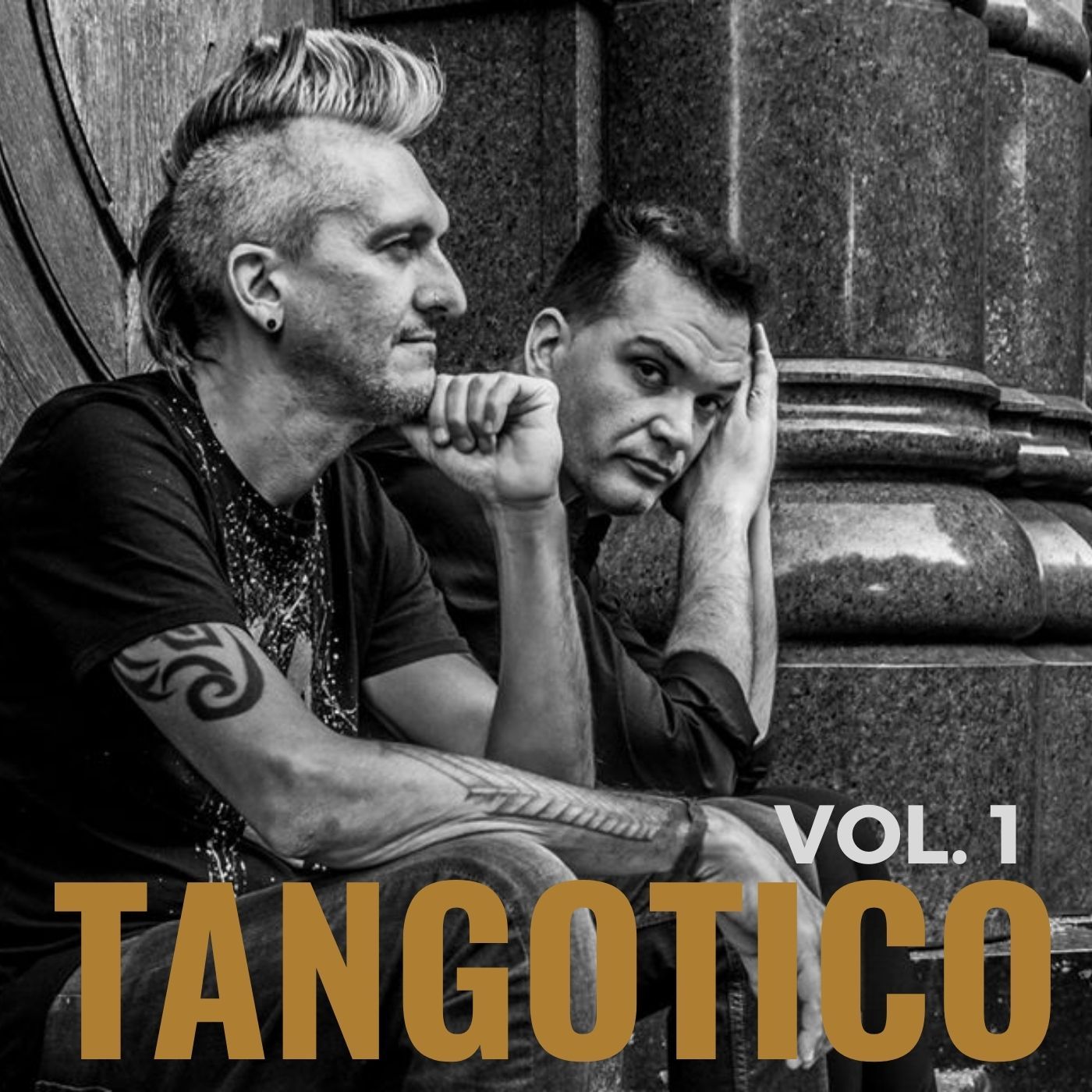 The review comes with a bunch of caveats.
First, it's not clear to me that the music I am about to discuss is intended for dancing, and so I am in danger of misrepresenting its story. Second, I am no expert on contemporary Argentinian music outside of our cuddly tango bubble. I don't really know Argentinian rock or its song tradition
With that out of the way, let's take a listen to the music.
The album (EP, really) comes with 5 songs plus a short coda.
Es Otoño is a straightforward song, where Piro and a guest singer Victoria Di Raimondo are mostly accompanied just by piano. Mostly upbeat and definitely for listening only.
In Tango de no amor, the group is joined by Julio Coviello on bandoneón and the drums provide a consistent rhythmical backdrop. It is a resolute, somewhat darker song and thanks to the bandoneón also most immediately danceable.
Esperanza is a relaxed, chill-out piece, potentially also usable on the dance floor as its structure is regular and the piano provides a solid rhythmical foundation. I found the melody pleasing, if not especially varied, and felt an inclination to create slower, more open-embrace movements to it.
Not so much with El Viajero, which is quite angry, if I can say so, and the rhythmical structure of which is least conductive to dancing. The drums are quite pronounced here. It sounds like a rock song with no traces of tango that I can recognize.
The closing track - Muerte Dulce - drops back to a merely melancholic mood, at times urgent. At five minutes, it's quite long to drop into a tanda without some premeditation.
As I ponder what kind of events I would like to produce post-COVID, I lean more and more decisively in the progressive direction, and so I was pleased by my purchase of this album from which I might use 2-3 songs someday. This year was not the most fruitful in terms of new releases, and one can only hope that the twenties will be roaring again, soon.