Listen, who is making so convincing an impression of Juan D'Arienzo here? Well, that would be Los Herederos del Compás and they just made a Bandcamp release of their 2018 album, D'Arienzo en el Corazón.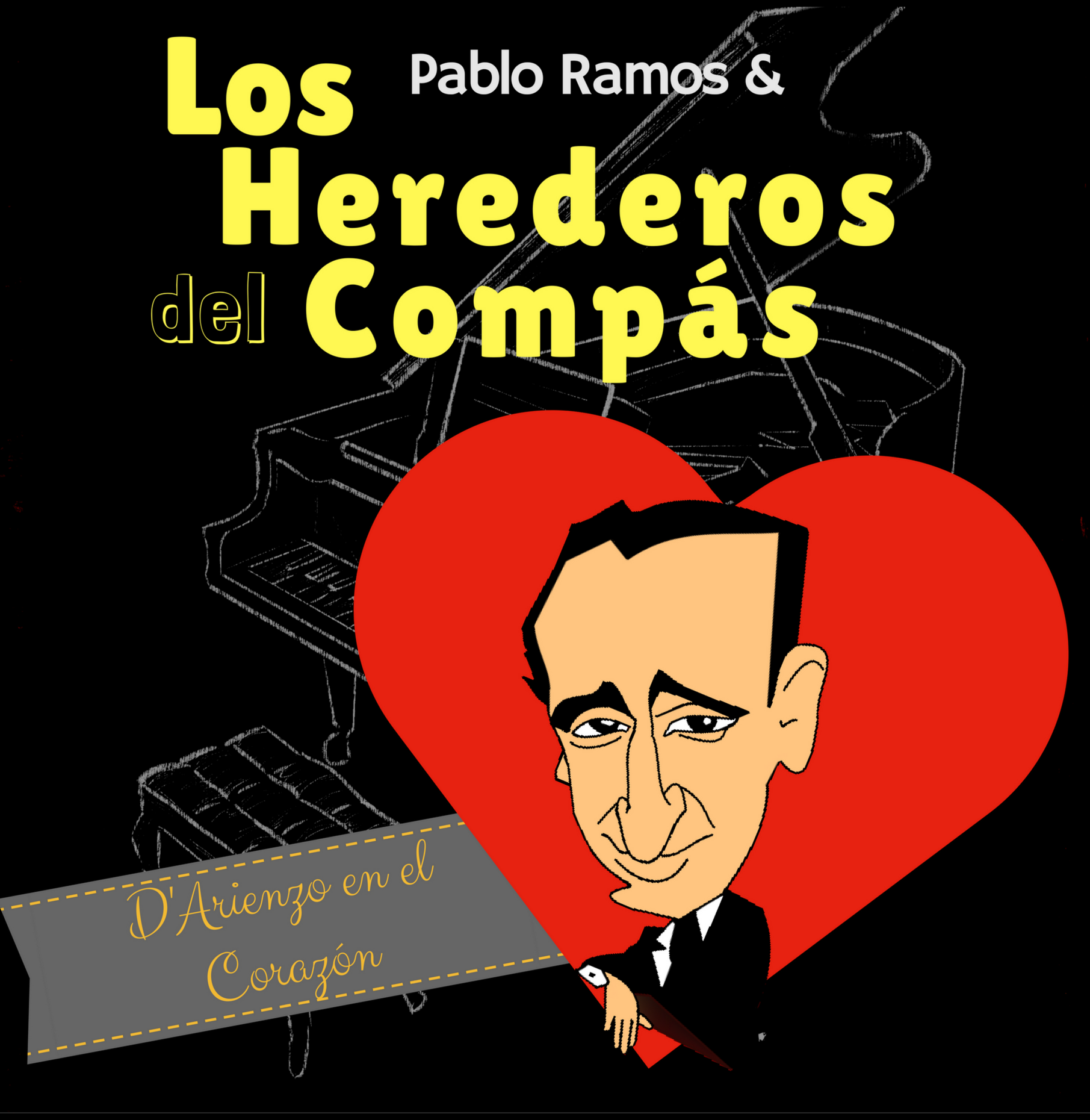 What your $15 buys you are eleven excellent, excellent covers of tracks from various periods of D'Arienzo's recording career, plus one track, which I could not find in his repertoire (De igual a igual).
The covers are so authentic-sounding that the casual dancer might be hard-pressed to tell the difference, especially with the post-1950 repertoire.
Yes, there is no doubt about the contemporary sound, and so there's no mistaking Desde el alma for its 1935 original. The arrangements, accents, all the various D'Arienzo's idiosyncracies and stylistic choices, all those are there, however. This is as close as you can get to the idea of what D'Arienzo's orchestras would've sounded today, assuming he'd want to cover his own work again with no musical development at all.
Which raises the obvious question: why bother? D'Arienzo is widely available from various reputable sources, be it CDs, TangoTunes compilations, whatnot, many of them in excellent technical quality.
The answer for me gets easier when considering other tracks than the iconic Loca and Paciencia. I feel that there's nothing to improve there, and if I don't want to use the scratchy 1937 version with Carbel, there's always the phenomenal rendering with Palma from 1961.
You might draw the line differently. Lovers of Jorge Valdez, for instance, might look askance at Andate por dios and Quiero verte una vez más. Recorded in 1957 and 1964 respectively, there are no scratches on the BMG recordings and, unlike D'Arienzo himself, Valdez is hard to imitate or even surpass.
Still, I would argue that the band's singer, Pablo Ramos, reportedly a son of another D'Arienzo's singer Osvaldo Ramos, does a great job here. His voice is pleasant and, unlike Valdez and especially late Echagüe, he does not tower above the orchestra like a superstar - simply performs like any other member of the band. I find this a lot more useful for dancing.
This is apparent in Quiero verte una vez más, where Valdez goes on a theatrical journey and constantly steers your attention to himself. Ramos is noticeably more decent without sacrificing the material: he takes you through the drama that is not all about him but also about you, too.
I was especially pleased by the covers of Mi dolor and De puro curda. D'Arienzo recorded the former in his last period (1972), which is to my taste overly loud amd brassy, and the latter in 1965 with Laborde, a singer whom I do not enjoy at all. Both covers will do a much better job on the dance floor than D'Arienzo' own versions - resolute and powerful without veering into the hysterical.
On to the instrumentals. There's six of them, four tangos plus vals Desde el alma (fabulous) and La espuela, a hard-to-find milonga that D'Arienzo recorded in 1946. I found the latter to stop short of its potential - there's some edge missing here, perhaps something that another take would fix. I would make the accents sharper and make the instruments arrive at them exactly and not, well, almost.
Los Herederos do just as well without the singer and consistently so. In fact, the whole album is consistently good from top to bottom, my occasional grumbling notwithstanding. If I had to pick a favorite from the instrumentals, it woule be Canaro en París, and only by a hair or two.
One final contribution to the conundrum raised above (why do this at all): simply put, musicians of today are by and large better. If you pick a random group of clasically trained violinists or pianists from 2020 and match them against their predecessors from the 1940s, they will eat their lunch. And then some.
This point does not apply always - some Argentinian bands have terrible violins. Here, it does, full stop. No need to make any allowances, these guys are pros.
This album is great. It adds twelve songs to my repertoire of contemporary tango that I will use as soon as COVID allows and I can DJ again.
---
POSTSCRIPT: the band also shows it can do other things than to cover D'Arienzo: in a separate release, they published two versions of a (presumably original - actually, no, it's a cover of this Bella Ciao Milonga, one with a long intro with a singer, and another without that you can drop into a milonga tanda without hesitation.
It has all you want in a milonga: a catchy theme and a relentless drive from start to finish. Bravo!
What do you think? Sound off in the comments!
Read some more